Energetic materials and risk in the SubFab – the SEMI S30 guideline.
Steve Cottle, Senior Applications Manager at Edwards introduces the SEMI S30 Safety Guideline, discusses the mitigation of risk in the SubFab and explains why the SEMI S30 is so important in the semiconductor industry.
Many processes used in manufacturing semiconductors require reactive chemistry; some of the process chemicals used are "energetic materials", that is, they are hazardously exothermic, pyrophoric, or water reactive. Using some process chemicals can produce by-products that are energetic materials.
This safety guideline is intended as a minimum set of safety criteria for the procurement, storage, handling and use of energetic materials in semiconductor R&D and manufacturing processes, in all phases of use from process chemical supply through to abatement.
To continue the conversation and explore the topic further, Steve Cottle's interactive paper on the SEMI S30 guideline is available for download for desktop and mobile below.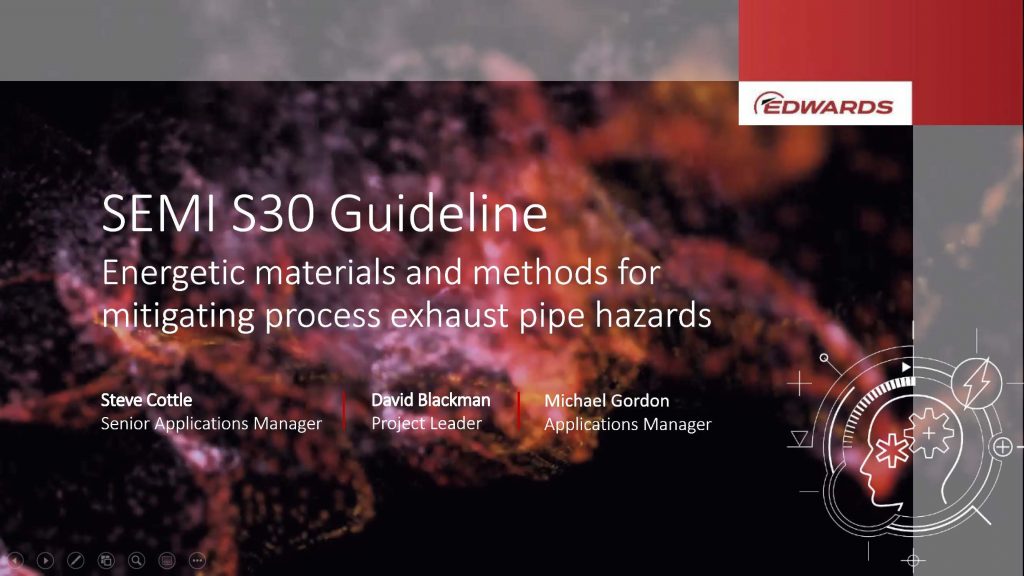 Download the interactive e-book or pdf document.