Foundry avoids a batch wafer loss by eliminating risk in SubFab
Uncertainty in the SubFab creates risk to wafer output and tool availability
The foundry's next growth phase set the Fab team in search of new channels for innovation. All areas of the manufacturing chain needed to increase their contribution to Fab yield. Their vacuum and abatement systems had evolved over the years, concealing hidden variables affecting the potential performance of the wider fab. Unplanned vacuum system failures during wafer processing were a pressing concern. Advancing semiconductor manufacturing processes were also placing increasing demands on vacuum and abatement equipment.
Fab downtime
A pump "crash" during a batch process that causes the scrap of an entire production batch – up to 125 wafers – could be a huge loss in product and process downtime. Even in the single wafer processes, unplanned vacuum pump faults could cause significant losses as process tools require many hours or even days to requalify.
Key problems
New manufacturing processes placing increasing demands on equipment
Short term fix of increased maintenance
A loss of more than $836k annual value due to unplanned SubFab events on a batch furnace
The foundry's SubFab monitoring system was unable to provide insight on the occurrence of vacuum equipment faults. A time-based maintenance regime was in place on vacuum pumps supporting critical process tools. This interrupted valuable production schedules, where expensive process tools were often taken down too early or just as a precaution. Even on reduced maintenance intervals, pump faults still occurred, contributing to tool downtime and wafer loss. In need of a solution, the foundry approached us to look first at a batch furnace application causing high value risk from a small number of unplanned events
See how this foundry uncovered more tool time and prevented unplanned down time in the SubFab.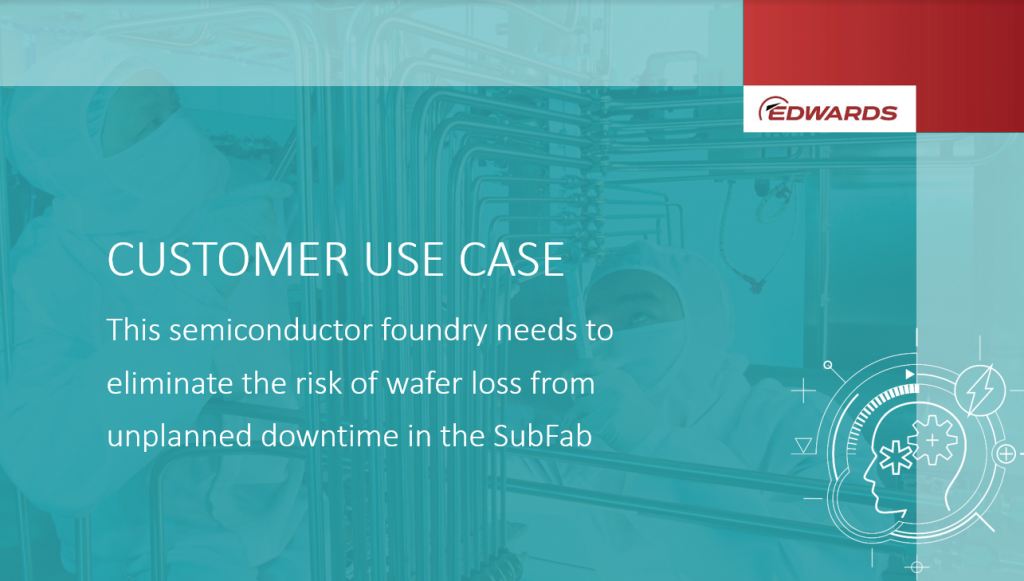 Download the full use case as an interactive e-book or PDF