Edwards Cryopumps – On-Board® ESP
The Edwards CTI-Cryogenics R&D team is focused on developing next generation technologies to meet current and future customer demands for ever more demanding technical challenges.
The 4th generation of Edwards CTI-Cryogenics cryopumps, On-Board® ESP, will reduce environmental footprint, while increasing fab profitability and productivity.
Download the presentation below to learn more about our new generation of cryopumps.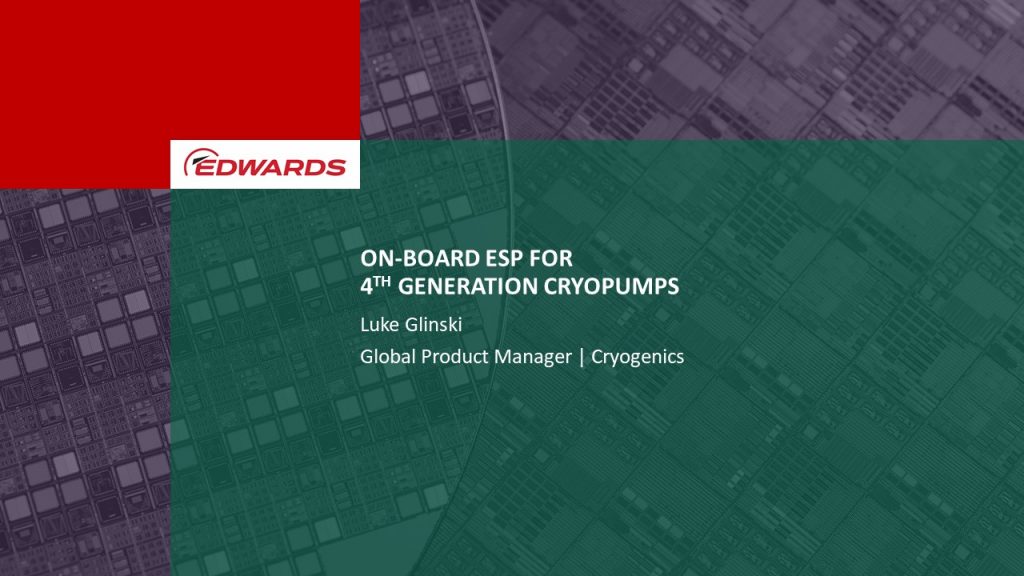 Download interactive document