Semiconductor Fab recovers more than 1,400 hours of process tool time
The value of a single leading-edge semiconductor wafer is estimated at $17,000*. Downtime on one process tool can interrupt production and cause setbacks in wafer output, yield and cycle time. Maximum process tool uptime is critical to profitability.
With limited insight into the performance of the vacuum and abatement systems and maintenance operations and its impact on process tool availability, this 300mm Fab took the approach to operate under a time-based maintenance approach.

Determined only by the age and run time of subfab equipment, time-based maintenance couldn't completely eliminate the risk of a down event. Large inventory of spare parts had to be readily available, putting additional pressure on supply chains. Also, unexpected demands were made on maintenance teams to provide additional service support.

*Source: Centre for Security and Technology (CSET) REPORT, 2020
Discover how this Fab accelerated manufacturing within a year
Download this success story to see how this Fab increased process tool efficiency through better use of operations in the SubFab.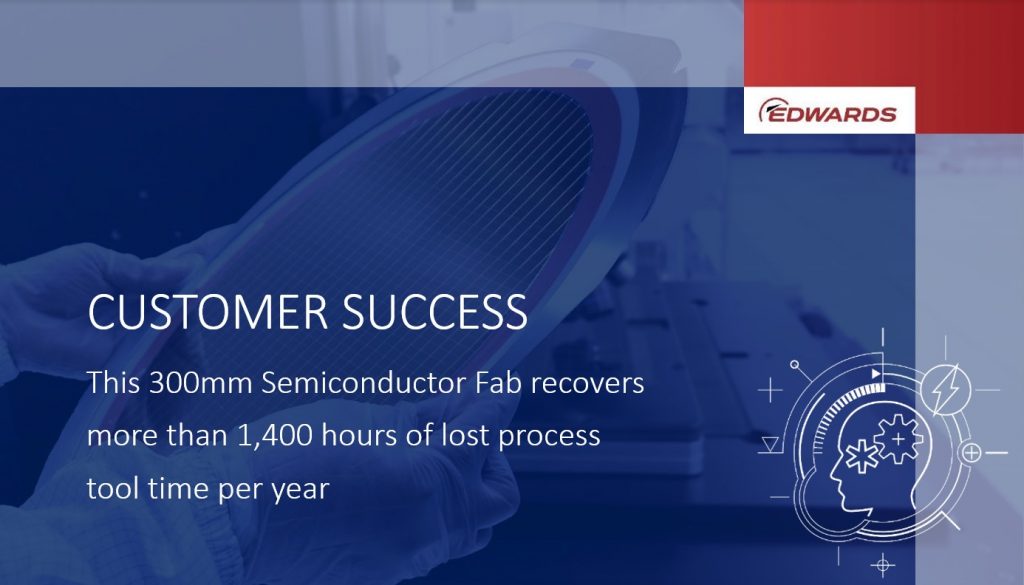 Download the full use case as an interactive e-book or PDF